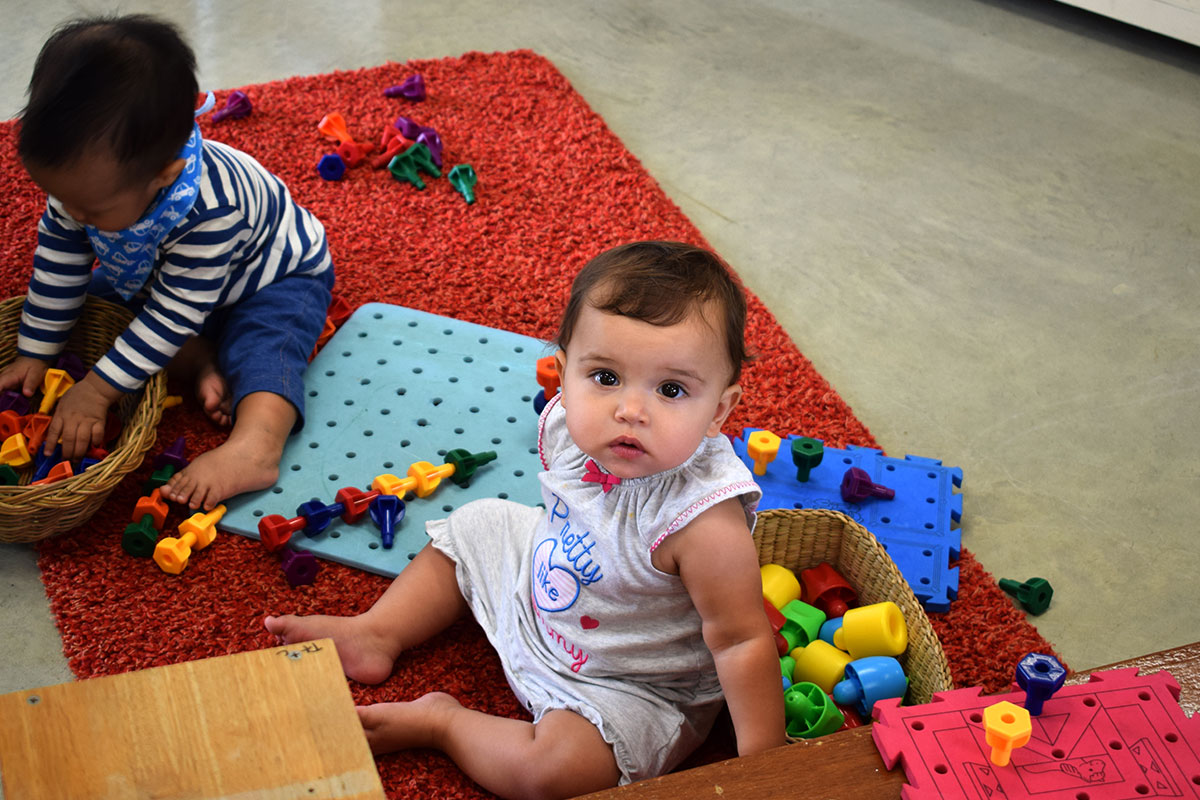 Please note that due to COVID-19 our "Mommy and Me" class will be closed for the 2021-22 school year
Not ready to let go of your little one?
Yet want your child to experience the rich environment of an early childhood program?
Well, here's the solution!
Building Trusting Relationships
The aim of the "Mommy & Me" program at Magic Years is to bring mommies or daddies and their little ones together in our safe and stimulating environment, where, guided by our early childhood philosophy, they can explore, learn together and build trusting relationships with those around them.
Enriching Experiences
The first three years of life are critical to your baby's intellectual, social and emotional development. At this point in their life, positive and enriching experiences will have an everlasting impact.
How Your Child Will Benefit
Our classes have been carefully designed to support and stimulate four key areas of your baby's early development:
Language and Communication
Thinking Skills
Self-Control
Self Confidence
Program Structure
Ages: Birth to 1 year
Date: Once a week
Time: 9:00 am to 11:00 am
Mommy and Me Schedule
9:00am – 9:30am: Developing Skills Through Sensory and Social Play
9:30am – 10:15am: Connecting Learning and Brain Development
10:15am – 10:30am: Snack and Healthy Eating
10:30am – 11:00am: Exploring The Outdoor Environment