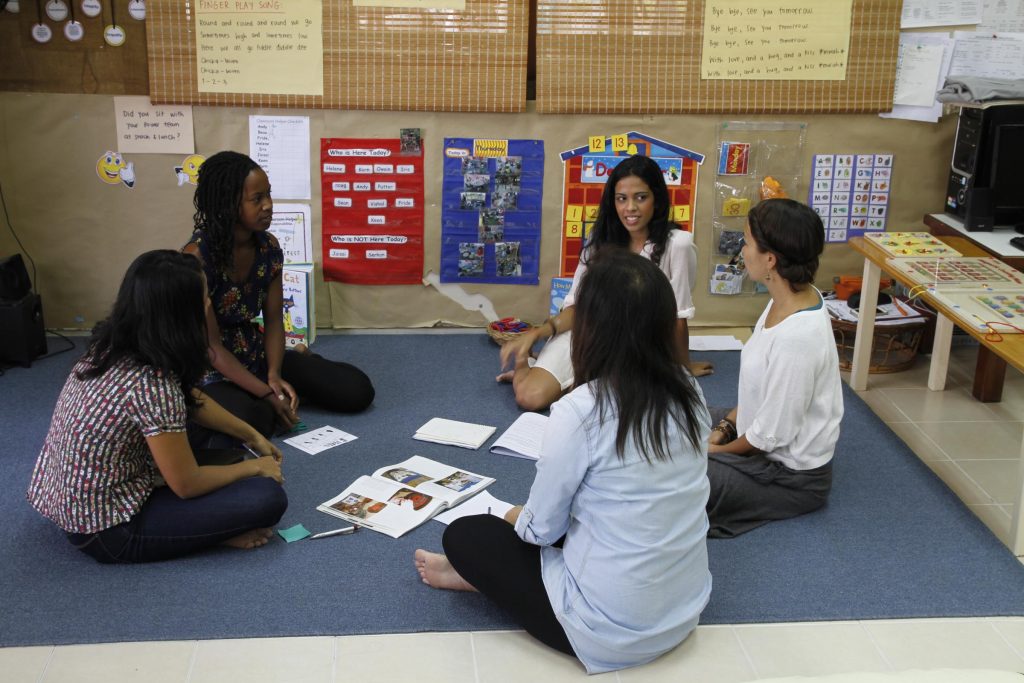 "Most great learning happens in groups. Collaboration is the stuff of growth." – Sir Ken Robinson
Power of Collaboration
At Magic Years we believe in the power of collaboration and that when our minds come together we can achieve so much more! Each teacher at Magic Years is part of a committee that is responsible for organizing, implementing and overseeing school-wide events during the course of the year.
The work of the committees is crucial in fostering bonds of unity amongst the teachers and the Magic Years community. It is through these collaborative efforts that the school is able to undertake meaningful and educational events for the children.
School Events
Some of these exciting events include: Open House, International Day, Sports Day, Book Week, Earth Week, etc. The purpose of these events is to celebrate the rich cultures within the school, to enrich the ongoing activities in the classroom, to provide the children with opportunities to put their learning into practice and for the staff to build partnerships with the parents.
Events with a Purpose
The events that take place during the school year reflect a "big idea" connected to the IB Learner Profile. The staff, in collaboration with the leadership team, create a big idea or concept based on an educational principle of the school. This concept drives the school events, celebrations, assemblies and activities planned for the year. In turn, these events focus on meaning and understanding with less emphasis on decorations and superficial, closed-thinking activities.