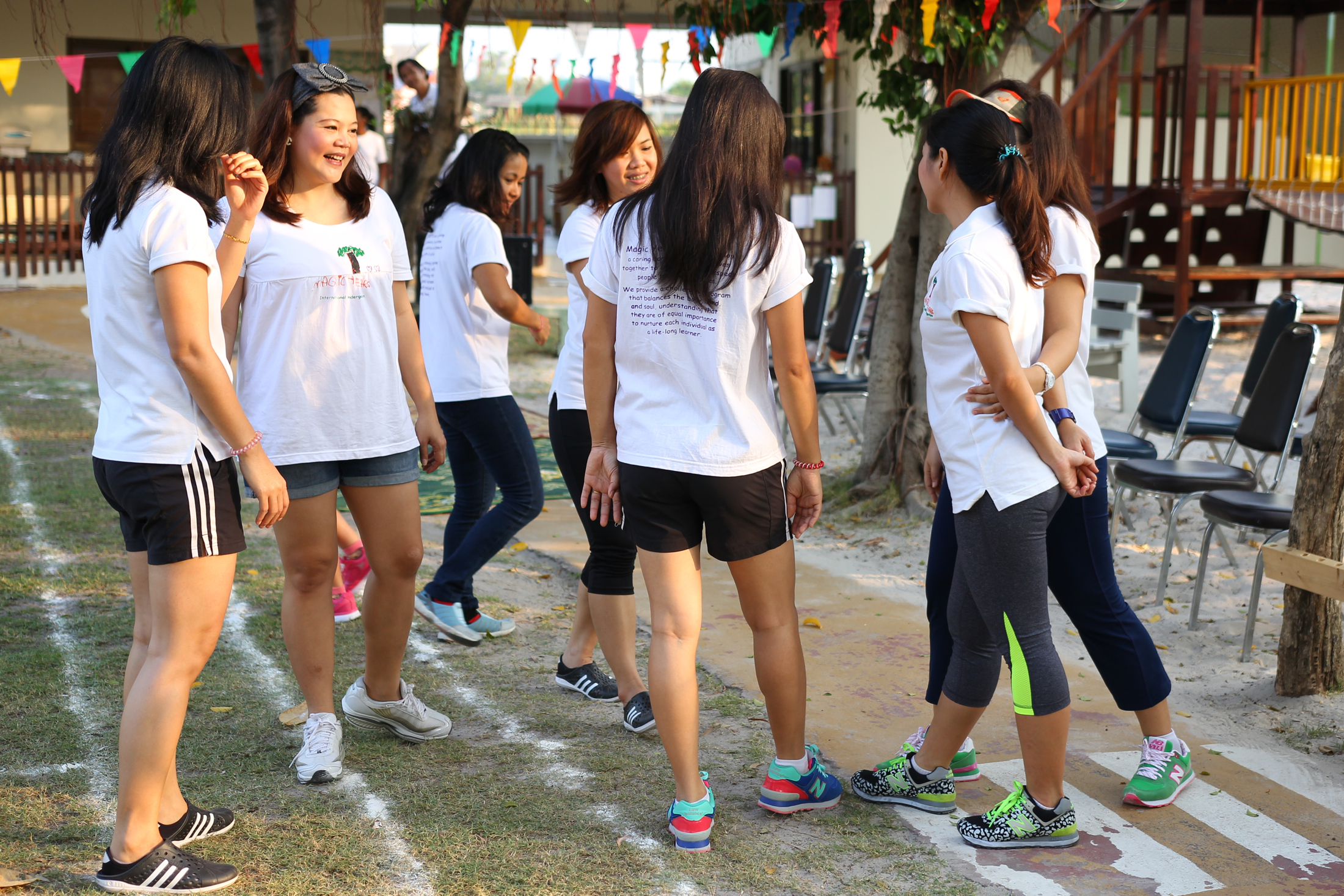 Read what our teachers have to say about a career at Magic Years!
Judy Wei, Primary Years Teacher:
I began my journey at Magic Years as an intern, and have fond memories and amazment entering a loving and caring little people's environment. Magic Years allowed me to offer a 21st education in a student-centered environment. It is a small school with lots of love and support. 
Professional Development at Magic years was very useful for me and I gained a deeper understanding of the IB PYP. The team is very close and supports each other. Magic Years has always supported me in my growth, even after I transitioned to another school. 
Khanum is very kind and treats everyone at Magic Years with respect. I learned SO much from her and love her vision. It is a great school for young learners with a passionate team of teachers.
I love the uniqueness of Magic Years and how they promote character development. I will always remember what Khanum told me: "Our students are like seeds we've planted. We water them, we give them fertilizer, we make sure they have the right amount of sunlight, but at some point you just have to sit back and watch them grow."
Megan Ferneley, Kindergarten Teacher:
For me, making the decision to join the Magic Years team was both frightening and easy. Living in Canada, I knew that I wanted to teach in Thailand. The only real obstacle was finding a school that appeared to share similar teaching values as I did. After meeting with Ms. Khanum (the School Director) over Skype, I knew that it would be an easy transition and that soon, the Magic Years community would become my second home.
When arriving to the school I was greeted literally with open arms! It was as if I were being reunited with old family members due to that warmth and fun loving spirit the other teachers and staff brought to the team. They themselves exemplified the very attitudes they try to instill in their students – empathy, enthusiasm, tolerance, respect and confidence. As they did for me, they continue to demonstrate the same attitudes towards their students, which is always incredibly refreshing to see.
Since being at Magic Years, I have grown tremendously as an educator myself. By being given the time and space to learn about the IB PYP framework, I have been able to play with the PYP and set up learning spaces that are both exciting and beneficial for my students. I have learnt more about both growth and fixed mindsets, and now understand how to better encourage growth in my students so that their learning may be active and not passive experiences.
I could not have asked for a better first year experience!
Zoe Trodden, Toddler Class (2-3 years) Teacher:
There are many aspects to being an Early Years educator, you think you know them, and then you get an amazing chance to really put them into action!
The Magic Years ethos and style of inquiry based teaching is embedded into a supportive learning community. Through this framework and that of the PYP framework you develop professionally in ways you had never imagined. Everything is geared towards sustained growth and learning, from the constantly evolving play-based environment, access and implementation of current research and the ability to explore and strengthen your own practice.
The wonderful surprise is that Magic Years is also a place that nurtures the heart and soul, a rare gift indeed.
We are all learners constructing meaning; never was this more true than at Magic Years.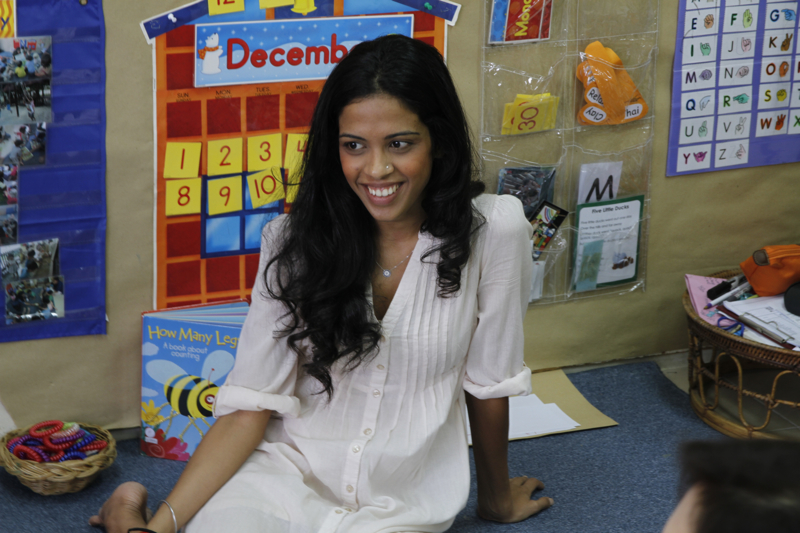 Neha Sachdev, Preschool (3-4 years) Teacher:
Magic Years; my home away from home, where I spend most of my time on most of my days, and continue to love doing so. I have always had a passion for teaching, but it was in this place where I truly understood the bigger idea of what it means to be an educator.
Being provided the platform to work alongside a group of unique souls, who all share the same vision and excitement, I always felt encouraged and trusted to learn, grow, and play while continuing to deepen my understandings of education.
The one view of mine that has been changed and challenged while being here is that of classroom environments. I have come to realize that once they are provided with a meaningful space for exploration, children take their inquiry along with your expectations to a whole new level of potential.
The essence of the culture at Magic Years strives to provide opportunities for each individual of the community; be it child, parent, teacher, or administrator, to continue in their journey of life-long learning.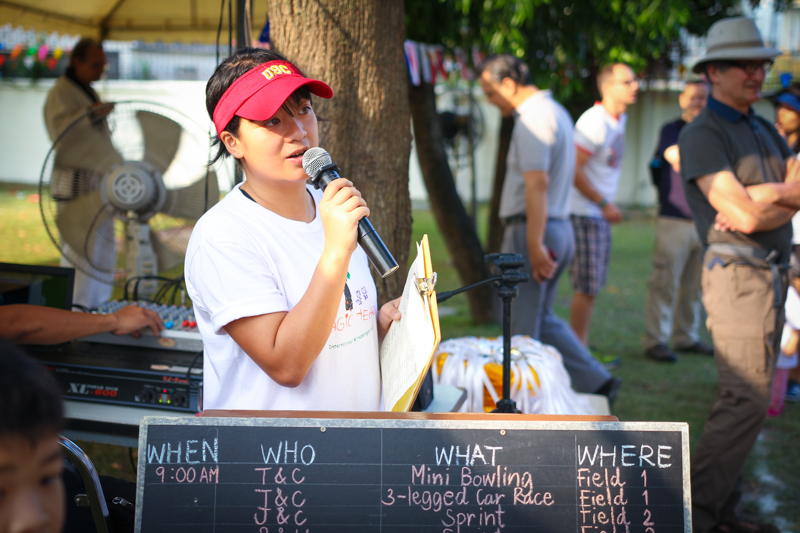 Pinsuda Srisontisuk, pre-Kindergarten Teacher:
Four years ago, I was warmly welcomed into the Magic Years community. I still recall walking into the school for the first time and being in awe of the type of environment that Magic Years offered its students. It is so rare that you pass through a school that puts the children at the very center of everything they do; a place where each and every member of the teaching community has put so much heart and soul into ensuring that all the children at Magic Years can reach their full potential; a school where the children can feel confident enough to speak their mind and be respected as individuals.
Magic Years values each and every person as an essential part of the learning community. It stays true to its vision of developing a caring community that moves together to celebrate and respect people of all culture.
Magic Years has offered me a place to teach, play, grow, and learn with the children every day. As an educator, I too have learned and grown so much personally and professionally. The constant exposure to the professional development that is provided to the staff both in-house and outside is a testament to the kind of learning community that Magic Years has created for its staff. It has been a wonderful and rewarding journey to be a teacher at Magic Years.