"The best way to find yourself is to lose yourself in the service of others." – Mahatma Gandhi
Global Citizens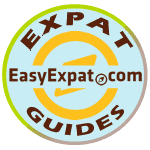 As part of our philosophy to be responsible global citizens, Magic Years embraces opportunities to connect with, help and serve the community. Magic Years community members from all backgrounds are involved in service to the community.
Sharing our Learning
Magic Years uses its educational resources, knowledge and years of accumulated experience to share and offer training in the latest educational best practices. The school strives to improve learning standards in local schools and universities throughout the country by providing training, workshops and consultations.
Community Outreach Initiatives
Magic Years has been involved in a number of community service initiatives over the years including:
Dare 2 Dream: