Whether you are already in Thailand or moving from overseas, we would love to tell you what MYIS International School has to offer and how it will exceed your expectations, whether your child is 1 year old or in middle school.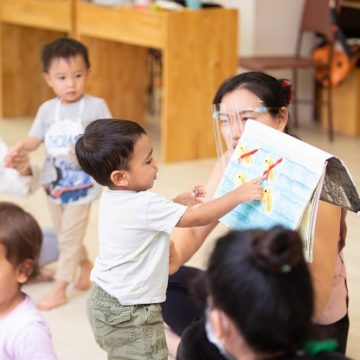 IB PYP
The IB Primary Years Program serves as a framework for the MYIS curriculum. This framework helps guide what we believe children should know and be able to do. It draws on research and best practices from a range of top-notch educational systems.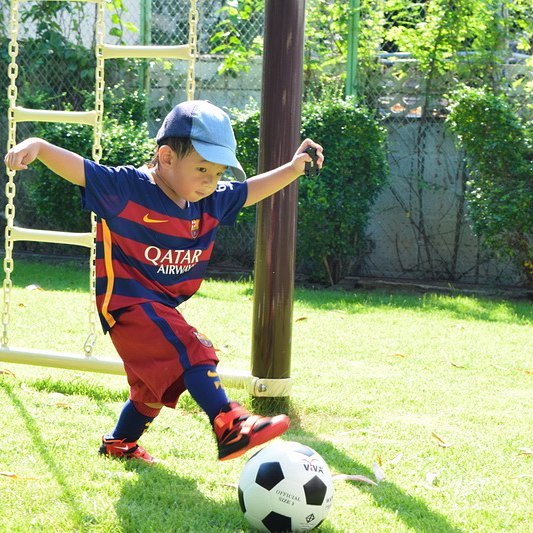 Facilities
Our facilities are purpose-built to ensure the needs of learners are met. They include large communal spaces for meeting areas, distinct learning centers for small group work, outdoor play areas for sensory exploration, and cozy spaces for individual learning and reflection.
Lifelong Conceptual Understandings
Our intentionally created Math; Language; Science; Social Studies; Arts; Personal, Social & Physical Education engagements and opportunities are specially designed so that our Learners are able to demonstrate these specific understandings across their daily lives.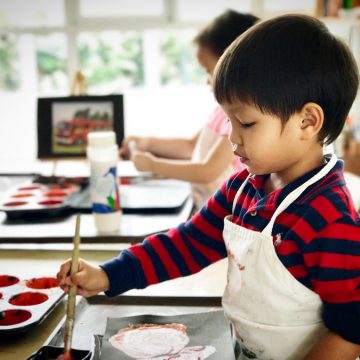 Learner Agency
Learners beliefs in their capabilities across areas of their development are reflected in the choices they are confident to make, both at school and at home.
School-Community Partnerships
We value the relationships formed with parents, peers and other adults in the school setting as we understand its instrumental significance on each Learner's early childhood years and the impact it has on their continued social and academic success throughout the primary years.
Dynamic Learning Spaces
Our dynamic Learning Spaces & Environments reflect how learning truly happens.The intentional design and accessibility nurtures and cultivates curiosity, responsibility, creativity, critical thinking and confidence.
What would you like to explore next?
MYIS International School (formerly Magic Years International School) is recognized as one of the best international schools in the greater Bangkok area. Located conveniently in Pakkret, Nonthaburi just outside of Nichada which is the largest community of expats in Thailand, MYIS is a diverse and multicultural international school with a long history of providing top quality educational services to students from all over the world.

MYIS International School was founded in 1990 as an international nursery school and daycare provider by the founder, Ms. Khanum Thampi. Her passion for nurturing young minds was the reason for MYIS' growth over the past 30 years from a small, local international preschool to the thriving International Baccalaureate (IB) World School that it is today. MYIS now offers educational services to students in preschool, nursery, kindergarten and all the way through Primary School / Elementary in grades 1 to 5 and now Middle School in grades 6 to 8. MYIS International School is the first school in Nonthaburi and one of the few top international schools around Bangkok and all of Thailand to be authorized for the IB Primary Years Program (PYP).

As MYIS International School has grown, there has been a need to expand in facilities, teachers and other academic resources. The current campus was opened in 2016 on a large green space within a quiet residential community in Pakkret, Nonthaburi. Only a few hundred meters away from the main entrance of the Nichada Thani community, the Magic Years campus is a modern, caring environment with facilities that flow seamlessly from the outdoor to the indoor learning spaces. The classrooms at MYIS are in many ways unique to those of other top international schools in Thailand. Upon entering, you will notice that the classrooms are large, shared learning environments where students from 1 year old up to 13 years old are encouraged to explore and create with their classmates. Transdisciplinary activities take place throughout the school day, keeping the IB students engaged and promoting inquiry-based learning methods. Specialist subjects such as visual arts, design technology / STEM, music, swimming and physical education (PE) are offered to all students every week in designated specialist classrooms and outdoor facilities.
Magic Years International School has many facilities that are commonly found at the best international schools in Bangkok, as well as some unique things that you will find nowhere else such as the school farm complete with goats, chickens, fish and even turtles. Many varieties of plants, fruits and vegetables are grown as well. The students tend to the farm every day, giving them a valuable understanding of the natural world while also allowing them to develop skills that are often lost on so many children in today's world. The MYIS International School campus is a model for International Baccalaureate Primary Years Program schools throughout the region, Asia and across the globe. Besides the large classrooms, the current facilities include a library, multimedia lab, design technology / STEM or STEAM lab, sustainability center, sensory therapy room, maker space room, multi-purpose gymnasium, swimming pool, basketball court, volleyball court, badminton court, sports field and two spacious parking lots for the MYIS community and visitors.

In the 2022 – 2023 school year additional facilities will be opened on the newly extended area of the campus. This expansive green space will increase the outdoor learning environment and athletic grounds and also feature a new creative arts building. The MYIS Arts Building is a state of the art, multi-story building complete with a new visual arts studio, STEM / STEAM lab, blackbox theater, world languages lab, music/dance and recording studio, 25 meter swimming pool and more. The completion of this new area of the Magic Years campus coincides with the expansion beyond a top Early Years and Primary Years school to the opening of the Middle Years program. The middle school at MYIS started with grade 6 for students 11 to 12 years old, and from 2023 onward will increase a grade level until the final high school grade 12 is reached in 2027.
For over 30 years MYIS International school has steadily grown to become one of the best international schools for early childhood education, including preschool, nursery school, kindergarten and the primary years / elementary school. Magic Years will continue this tradition of academic excellence in middle school and high school, intending to follow IB methodologies throughout and becoming the first international school in Nonthaburi and one of only a few schools in Thailand to offer three International Baccalaureate programs for students up to 18 years of age (the IB Primary Years Programme, Middle Years Programme and Diploma Programme). In addition to being an IB World School, Magic Years is a member of the International Schools Association of Thailand (ISAT) and is accredited within the country by the Office for National Education Standards and Quality Assessment (ONESQA).

Beyond the accreditations that the school as a whole has received, the teaching staff and academic leadership are highly qualified individuals in their respective areas of academics and administration. The head teachers at MYIS International School all have native level proficiency of the English language, with university degrees and teaching qualifications from well recognized universities abroad. The Co-teachers or teaching assistants at MYIS are qualified learning facilitators from Thailand with university degrees and a strong passion for education.
We hope that you visit Magic Years International School soon. Please join one of our upcoming Open House events or schedule a school tour and admissions meeting today.
22/122, Moo 3, Soi Prasoet Islam,Bang Talat, Pakkret, Nonthaburi 11120, Thailand