MYIS International School is an authorized International Baccalaureate (IB) World School.
The IB Primary Years Program (PYP) is a transdisciplinary program designed to foster the development of the whole child, relating to social, physical, emotional and cultural needs as well as academic well-being.
IB Authorization
With the success of the IB authorization in September 2012, MYIS (Magic Years) achieved "IB World School" status and recognition from one of the world's most respected educational organizations. MYIS now joins one of only a handful of IB World Schools in Bangkok to offer the IB PYP.
Balanced Framework
At MYIS, we have seen how the balanced framework of the IB PYP – even when applied to an early years setting – allows children to quickly and effectively acquire knowledge, understanding, skills and attitudes to prepare for a successful life of learning.
With a strong focus on the total growth of the developing child, the PYP touches hearts as well as minds, and in addition to academic excellence, encompasses all human faculties.
International-Mindedness
The PYP is a balanced and stimulating curriculum offered to children aged 3 to 12 years. The PYP framework values the contribution of each child and understands the enrichment they bring to school, local and global communities. The PYP nurtures the development of an internationally-minded person, who values and strives to put into practice the attributes of the Learner Profile.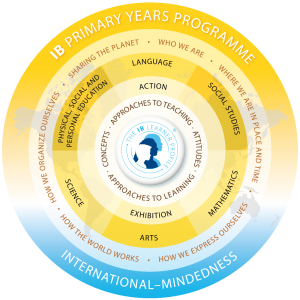 IB Community
As part of the IB World School community, we view MYIS as part of a collaborative community of learners embracing learning through inquiry. We regularly partake in the professional development opportunities offered to IB World Schools, demonstrating our commitment to continuous growth and the implementation of IB PYP standards and practices. As members of the IB World School community, we have access to the valuable knowledge and experience shared through networking efforts.