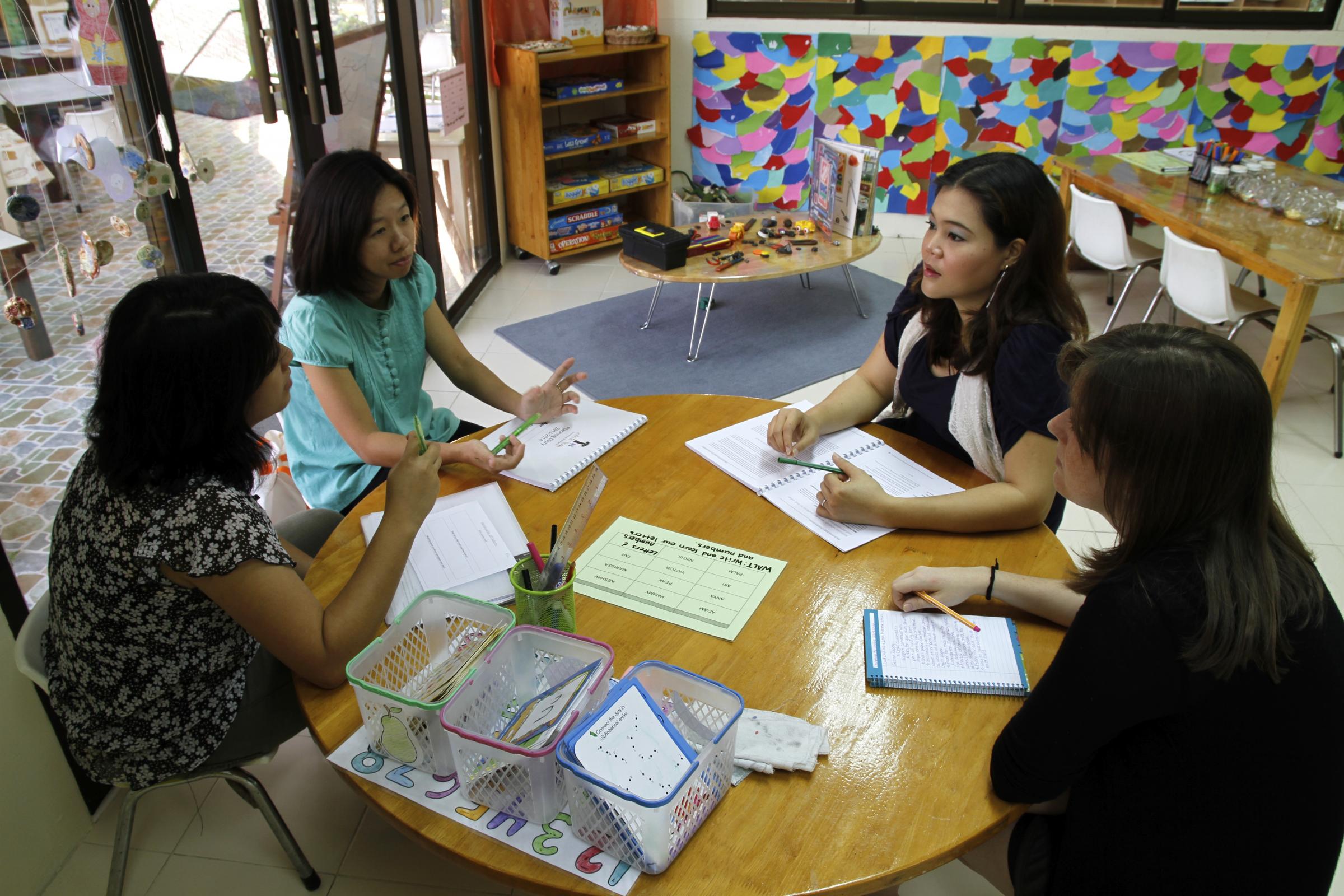 "The mediocre teacher tells. The good teacher explains. The superior teacher demonstrates. The great teacher inspires." – William Arthur Ward
Commitment to Growth
Passion for learning and a commitment to personal and professional growth are two traits that characterize our teachers. At Magic Years, our teachers inspire excellence not only in teaching, but also in learning. Evident in our community is the constant desire to grow and improve. Most importantly is the commitment to achieving this collaboratively.
Professional Learning Program
At Magic Years we have created a program of meaningful and authentic professional learning that caters to the needs and interests of each individual teacher.
Here are some of the highlights of the Professional Learning at Magic Years:
Weekly collaborative team meetings that focus on reflections on student learning, planning and researching literature related to early childhood practice.
Two-day Staff Retreat away from the hustle and bustle of Bangkok for teachers to build unity and collaboration, engage in cultural experiences and participate in exciting workshops.
Staff Appraisals occurring three times a year for teachers to provide authentic feedback on the learning process, identify areas of professional growth, and contribute to the efficacy of teaching.
Biweekly Staff Meetings and Reflection on Practice Meetings provide opportunities to work together in a collaborative atmosphere to receive and deliver training on early childhood development concepts.
Periodic Teacher In-Service days for workshops based on the IB PYP framework, including concepts such as play, inquiry, assessment, differentiation, etc.
Committee collaboration allows teachers to share their creativity and explore unique roles in organizing, implementing and overseeing school-wide events.
"Fantastic Fridays" encourage teachers to spend time in different grade levels to explore the learning in various environments and age groups.
Opportunities afforded to attend seminars, conferences and workshops taking place locally in Bangkok – a hub for international education.
Opportunities to attend IB Regional Workshops promoting the sharing of knowledge and information among IB World Schools.