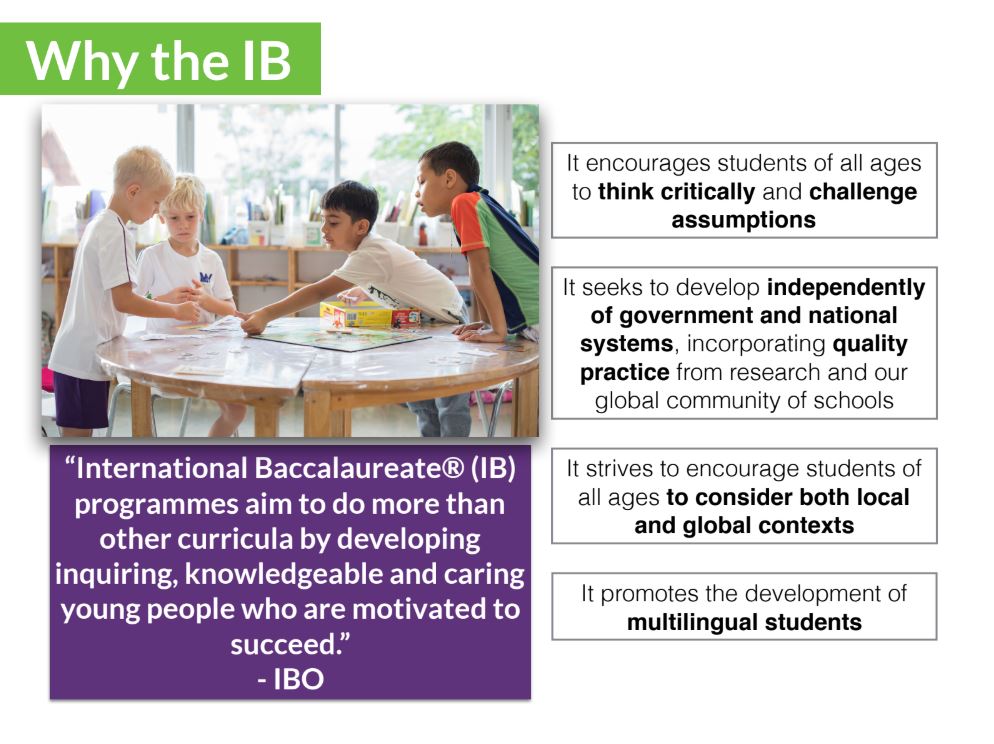 MYIS International School is a private, independent educational institution located in Nonthaburi, Thailand.
MYIS is:
accredited by the IBO (International Baccalaureate Organisation) to offer the PYP (Primary Years Programme).
the first stand-alone IB World School kindergarten in Thailand.
a leading early years and primary years institution with over 30 years of experience in early childhood education.
IB PYP Overview
As an international school, it is important for a school to have a curriculum that supports our diverse student body, while also preparing the whole-child for the future. So what curriculum should an international school choose? Do they choose the host country's curriculum or another national curriculum like that of the US, UK or Australia?
This is how the International Baccalaureate (IB) has helped to solve that problem. It provides an accredited, globally-recognized curriculum offering the latest in best practices education supporting each child as a unique learner.
IB For Parents
Students of all grade levels at MYIS International School take ownership of their learning. Teachers do not "cover" a subject or "give" a lesson. Instead, students make the learning process their own—they do it, make it, and experience it. Students ask questions, learn how to find the answers to those questions and apply it to their lives and the world around them. Students discover how knowledge is connected in an authentic way, rather than traditional fragmented learning in the form of school subjects.
As a result, this often makes it difficult for parents to see different, isolated subjects in the schedule, such as Math, Language or Geography. The reason is simple – learning happens together at different times and in different contexts just like in the real world.
When we learn from the world around us, it involves the use of more than one skill. Instead, we use a range of skills, attitudes and understandings to make meaning and foster learning throughout our lifetime.