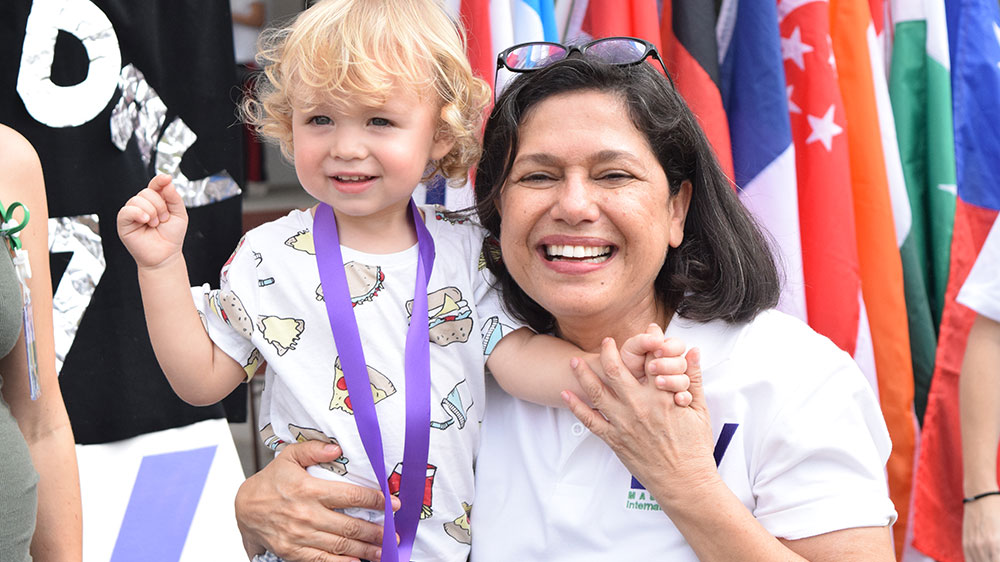 Head of School's Welcome
Welcome to MYIS International School!
Since 1990, MYIS has been providing quality early years and primary years education to families in and around Bangkok. Our authorization as an IB World School has made Magic Years one of only a handful of IB World Schools in Bangkok to offer the IB Primary Years Programme (PYP) and the first such school in Nonthaburi.
Recognized as a leader in the early years across the region, we take great pride in being the gateway to the world for so many young children who enter our program. Our years of experience and knowledge in the early years combined with the balanced and stimulating framework of the IB PYP allows us to create a quality program for our children utilizing the best educational practices from around the world.
Our paramount goal is to surround all children with love and warmth – an extension of the concern of home. Based on the concept that children are like young plants that need nurturing and guidance, we provide an environment that is developmentally-appropriate and responsive to the needs of each child.
In addition, we recognize the need for strengthening literacy and numeracy in young minds. At MYIS we strive to find the perfect balance of the five areas of understanding in the IB-PYP program: skills (academic and interpersonal), attitudes, concepts, knowledge, and action.
Our strong partnership with parents allows us to work in a spirit of unity to enrich our program and uphold the best interests of the children. It is without doubt that our growth and accomplishments achieved thus far could not have been made possible without the support and cooperation of our dedicated parents.
We invite you to browse through the pages of our website and to learn more about the MYIS way that has shaped the lives of countless families over the past two decades. Happy browsing!
Sincerely,
Khanum Thampi
Head of School