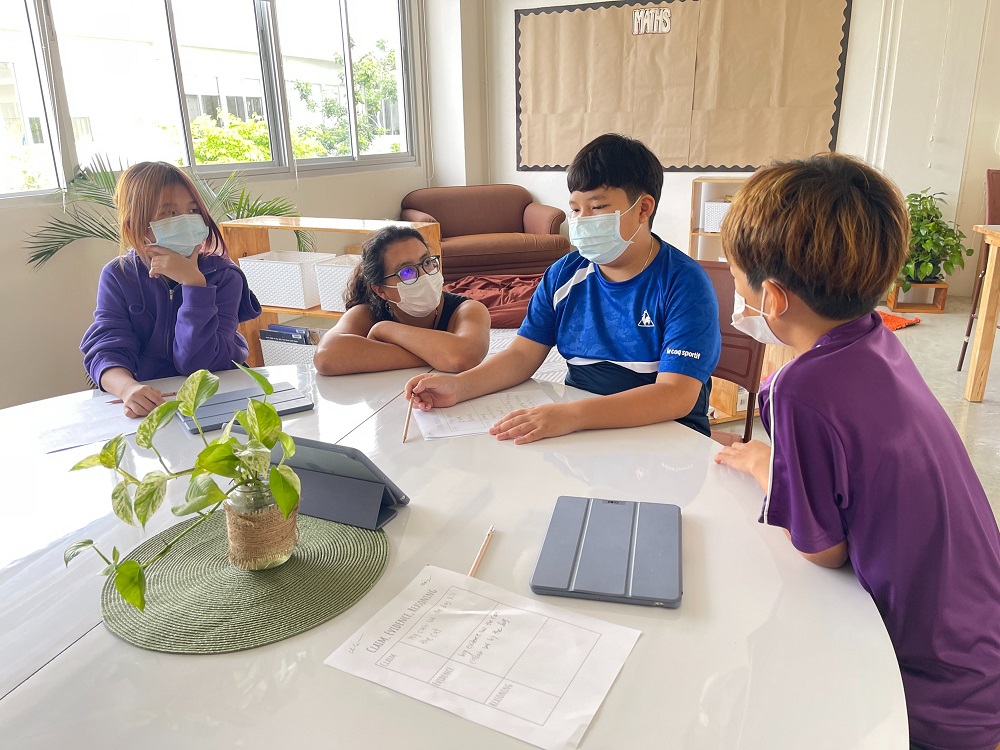 The MYIS Middle School provides learners with a holistic, academically rigorous program that builds on the foundations laid in the Primary Years Program and prepares learners for a successful future in the 21st century.
Grade 6
In August 2022, MYIS expanded into the Middle School program beginning with Grade 6 and will continue to open a new grade level each year until Grade 12.
With a vision of aligning curriculum values across the school, we are exploring international curriculum recognition for our middle school, including an enhanced focus on:
Encouraging critical thinking and learning by doing
Exploring global challenges
Subjects taught in an integrated approach
Encouraging International Mindedness
Preparing students for future education
MYIS Middle School Interdisciplinary Subjects
Mathematics
A balanced and conceptual approach to math using the Common Core Standards.
Science & Engineering
Exploring the Three Dimensions of Science with the Next Generation Science Standards.
Humanities
Integration of Social Studies and English Language Arts through the Common Core and Learning for Justice standards.
Art & Design
A 21st century approach to incorporating science, technology, engineering and mathematics into the study and creation of art.
PSPE
A holistic approach to developing a learner's well-being, through personal, social and physical education.
Technology Integration
Stand-alone and integrated opportunities to explore digital citizenship, STEM, coding and robotics and more.
Mandarin World Language
Developing an appreciation of Chinese language and culture through engaging and relevant learning experiences.
Thai Language Acquisition
A differentiated program that supports the development of Thai speaking, listening, reading and writing skills and cultural awareness.
Performing Arts
Instrumentation, Choir, Dance and Drama as a means of responding and creating within the world of artistic expression.